Yesterday, was completely nerve-wracking for me. On the suggestion of my fellow LTYM castmate
Rachel
, I contacted one of her blogger friends who is also an E-ville transplant. I was totally excited to contact Kristin and suggest that we get together. She was easy-breezy over our facebook messages, so that got me really hopeful. She suggested the zoo to meet up. We agreed on a time. It was on!
So what was so nerve-wracking about all of this simple fun stuff? I get totally nervous meeting other moms! What if they are crazy? What if they judge me for feeding my kids non-organic goldfish crackers? What if they wear high heels and tons of make-up and drive a Mercedes mini-van with large screen TVs in every row? I get all kinds of wrapped up in the "what ifs" before I meet someone. I'm getting better though, before the meds I would have found a way to cancel the date at the last minute, and that would have been tragic because I would have missed out on meeting KLZ of
Taming Insanity
and her sweet boys.
I was instantly relieved to see that she looked totally gorgeous, comfortably dressed, and outwardly normal. We both apologized for not cyber-stalking each other enough before we met up, and laughed about our kids together. Our kids got on swimmingly as her Alex and my Annika had growling contests and chased each other through the zoo. I knew it was mommy-love at first meeting though, when she rescued Mayzie who was careening down a hill in a zoo stroller as I consoled Annika who had just let go of said stroller having fallen and scraped both knees and a large toe. She even helped us find a bathroom to clean up and successfully distracted Annika while I rinsed her wounds. She congratulated me when Annika remained determined to have fun and promptly stopped whining. I can't really take credit for that, but it is a nice feature of that kid for sure.
The real clincher for me was the conversation we had between herding our munchkins. K is a laid back mom. She is my kind of people (though I am a little jealous of her mini-van). My favorite gem, "Friends come in your life for a reason and a season." So very true K, so very true. I'm so happy to have you in mine now.
You can read more about KLZ's adventures here on her blog: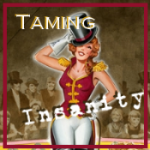 Now we can only hope that our husbands like each other too...fingers crossed!
Here are a few pictures from Annika's camera, which isn't exactly a phone, but I think the quality is about the same so I'm counting it.
Say Cheese Mama.
Thanks for this one Annika.
Buckle-up.
The flippity-flops that made her fall, prior to the fall.
Guess where Annika sits in the car.
Capybaras, one of the only photos she took inside the zoo.
http://www.listentoyourmothershow.com/indianapolis/show-information/